Keep up with the latest developments at MCC International.
---
MCC INTERNATIONAL EXPANDS PRODUCTION FACILITIES
Cecil, PA, December 6, 2017 – MCC International, a subsidiary of Austria-based ESW, has added 10,000 square feet to its foundry building in Cecil, PA, near Pittsburgh. The company made the capital investment to meet growing demand worldwide for large bi-metallic spun cast sleeves used in metals production facilities. MCC's new melting facilities feature a vertical spin caster that can produce bi-metallic spun cast sleeves in diameters up to 60 inches and in lengths up to 44 inches. The sleeves can weigh up to 13 tons.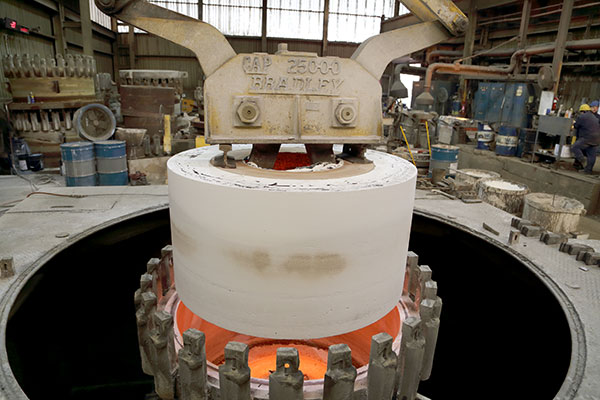 ---
CONGRESSMAN TIM MURPHY TOURS MCC INTERNATIONAL PLANT
McDonald, PA, August 9, 2016– U.S. Representative Tim Murphy visited MCC International, Inc.'s McDonald plant on August 9th. Congressman Murphy represents Pennsylvania's 18th district and is the chairman of the Congressional Steel Caucus. He toured the plant, observed our casting and machining processes in action and discussed the protection of U.S. jobs from Chinese steel dumping.